Clarification of use
Clarification of how the grant was used must be submitted at the end of the grant period.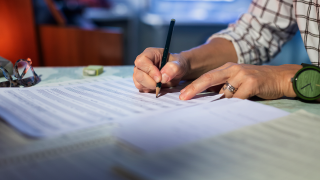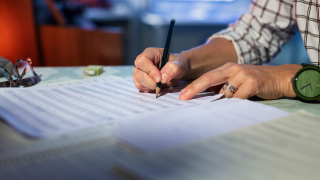 Submit clarification before deadline
The deadline for submitting clarification is stated in the grant decision. Submit your clarification using our e-services before the deadline by filling in the online clarification form. Taike will send a reminder one week before the deadline.
If you have been awarded multiple grants, make sure you fill in the clarification form for the right grant.
When reviewing your clarification of how the grant was used, Taike takes into consideration other grants awarded for the same purpose, as well as any revenues generated by the project. If the project generates a profit, you may be asked to repay the grant in full or in part. However, the project does not have to be fully completed during the grant period.
Failure to submit clarification may disqualify you from receiving future grants. If no clarification is submitted, you will have to repay the grant.
Checklist for submitting clarification
The grant must be used only for the intended purpose and to cover the expenses specified in the application.
Before filling in the clarification form, check your original application. You can find your application and any attachments using Taike's e-services.
For working grants, you do not need to include receipts and invoices with your clarification.
You do not need to include receipts and invoices with your clarification. However, save them for at least three years after the end of the grant period. In addition, save proof of payment of any shares of the grant paid to members of the working group. Taike may request to see receipts and invoices when reviewing your clarification.
Grants awarded to an individual or a work group cannot to be transferred to the account of a company or community. If you have done so, your clarification will be rejected and you will have to repay the grant. 
Taike does not send separate confirmation after approving clarification. However, if the clarification is incomplete or if additional information is required, you will be contacted by Taike.
If you have applied for a grant using a printed application form instead of online, you must submit your clarification on a separate form. To have one sent to you, please contact Taike's customer service.
What kind of grant are you submitting clarification for?