Article
Inferno is made out of a passion for metal music
Inferno is the only publication specialising in metal music that is published as a printed magazine in Finland. A subsidy awarded by Taike is of vital importance for enabling the magazine to be published.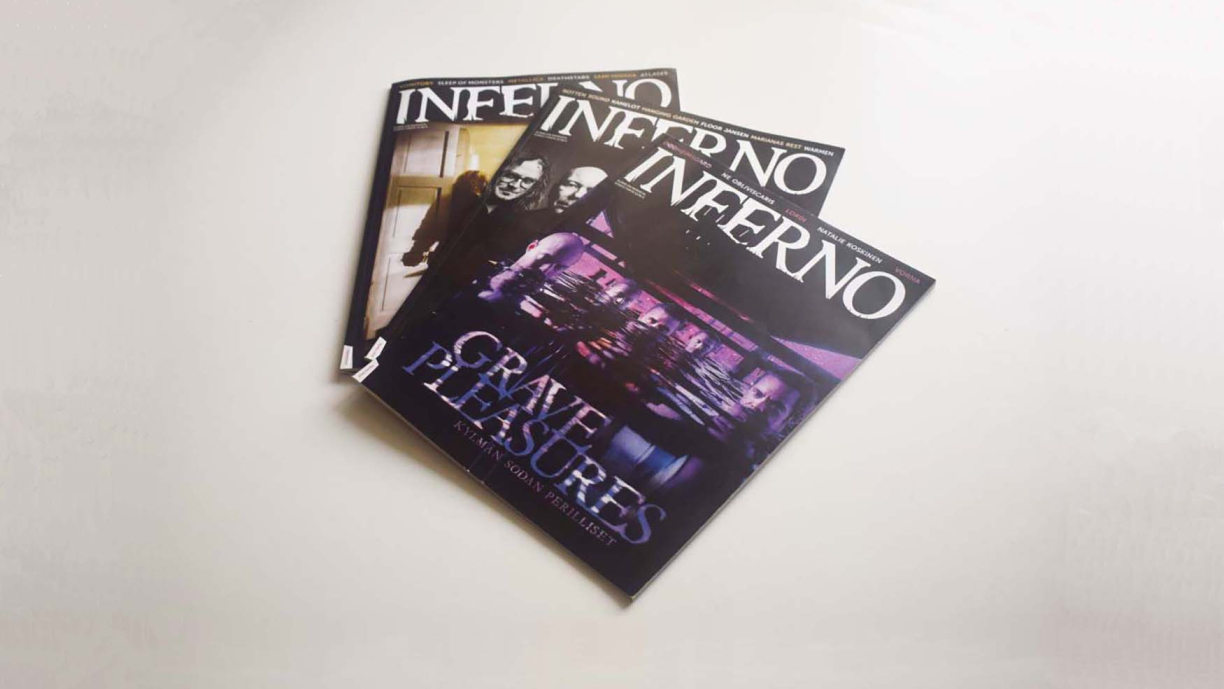 Published by Pop Media, Inferno is a publication that specialises in metal music that is published in both print and online formats. The online publication's focus is on news, while the main role of the print magazine is to publish interviews and album reviews. Some of the content of the printed magazine is also published on Inferno's website around a month after the publication of the magazine.
Matti Riekki, Editor-in-Chief of Inferno since 2005, describes the current situation of Inferno's print magazine as "frugal".
– We have seen a decline since the best years, and Inferno hasn't generated a profit in a few years now. Every time the printing dates for the upcoming year are confirmed, we breathe a sigh of relief. This is common nowadays among specialised magazines.
There is currently no other print magazine in Finland that focuses solely on metal music. Matti Riekki believes that one of the reasons for Inferno's survival is its target audience.
– As a specialised music magazine, we are in the fortunate position that our target audience is loyal to physical records and magazines. That probably explains why we are still here.
Unfortunately there are relatively few young people among our audience.
The age distribution of Inferno's readership is predominantly middle-aged, so these readers are more used to printed magazines.
– Sometime 10 years ago, I began to wonder if I was too old to publish such a magazine. At some point, however, I realised that our readers are all practically the same age. We are always trying to present stories and new phenomena to younger readers, but unfortunately there are relatively few young people among our audience.
Subsidy is critical for magazine
Taike has awarded subsidies intended for cultural magazines and online publications to Inferno for several years. Most recently, Inferno received funding from Taike in 2023, when the magazine was awarded a subsidy of 5000 euros.
According to Riekki, Taike's funding is critical for the magazine.
– Taike's support could be described as significant. It forms a key part of our content budget for the year. The subsidy goes directly to content production.
In the field of metal music, there are plenty of people who still want physical products.
Exact figures for Inferno's circulation are not available, but according to Riekki, the magazine has a few thousand subscribers. The number of subscribers has changed a lot over the years.
– The print run has indeed dropped since the peak years, quite a bit in fact, but in recent years the situation has levelled off. It is still declining, but only moderately.
In addition to subsidies and subscribers, Inferno generates income from ads. However, the importance of the subsidy awarded to the magazine was highlighted especially in the last few years, as the Covid pandemic impacted not only the performing arts but also cultural magazines. In the case of Inferno, the pandemic naturally reduced the number of concerts ads in the newspaper.
– It was quite radical for us and all music magazines, because they account for a significant share of ad revenues. Fortunately, the same applies here as to our readers: record companies that release metal also prefer the physical product, so they have continued to advertise. The combination of all these factors I mentioned above is what makes this magazine possible.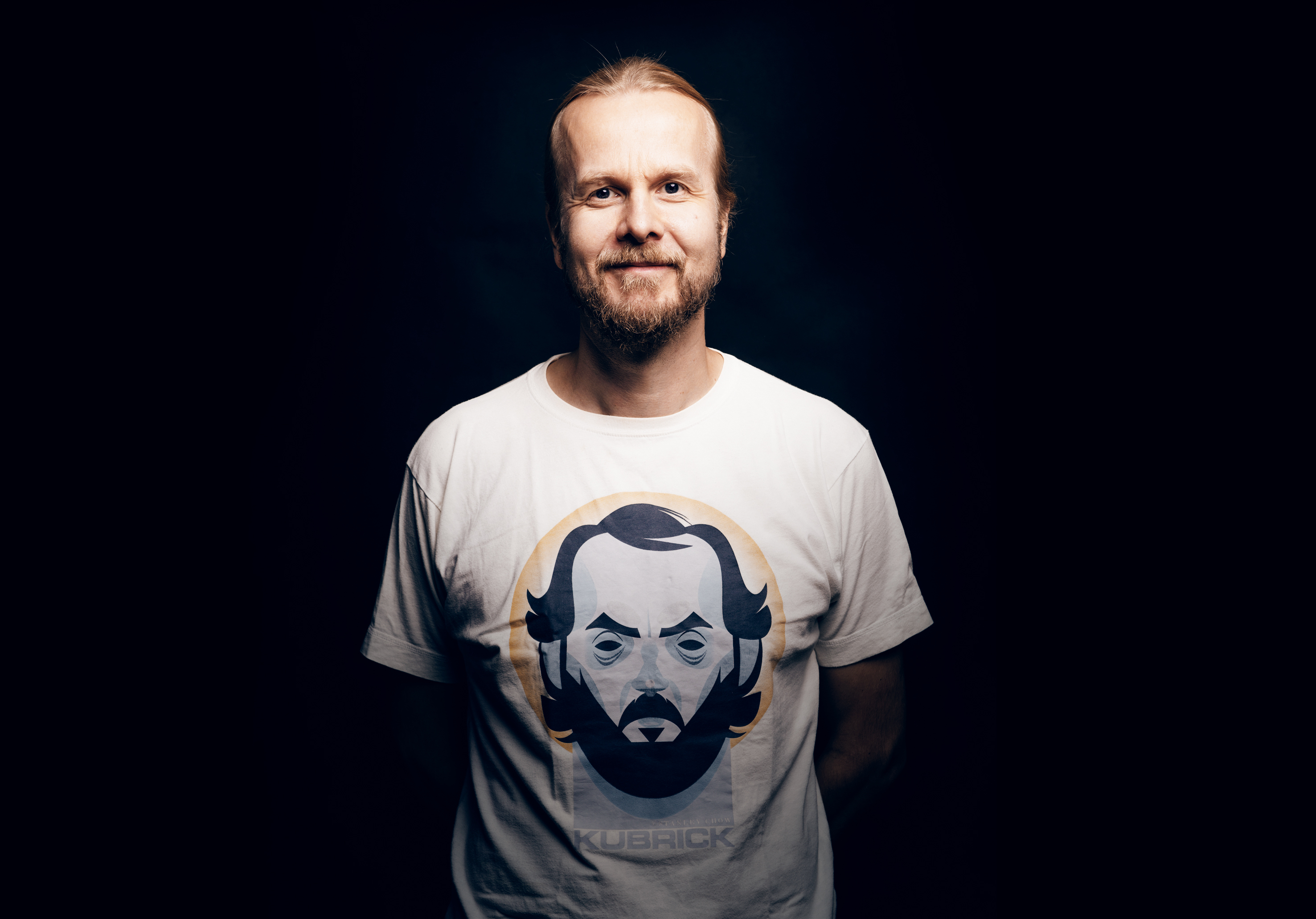 Printed magazines still stand out
Finland has several online-only music media, many of which, like Inferno, focus mainly on metal music. Nevertheless, Riekki believes that printed magazines still stand out.
– I have always described Inferno as a premium fanzine, because our contributors are mostly enthusiasts who do this simply for the love of the genre. But we do this with quality in mind and perhaps a bit of an elitist attitude, so we have a certain kind of professional filter.
– Another thing that separates this from the stuff published online is that we have long articles. We also publish them online, and surprisingly they are read there too. However, I think it's a different thing to read long and in-depth articles in a physical magazine rather than browse on a phone.
Riekki believes that the role of print magazines is guaranteed in the future as well.
– The death of print and other physical things has been drummed up for so long that it has already lost its meaning. I am confident enough to believe that, at least in the field of metal music, there are plenty of people who still want physical products.
"Meet Our Funding Recipients" is a series of articles that introduces you to artists, working groups and communities who have received funding from Taike. In these interviews, funding recipients discuss their art and the projects they have been able to implement with the support of funding.
Read more interviews with funding recipients