Article
Virve Lilja's art reflects the lived life
Visual artist Virve Lilja reflects her personal experiences and life changes in her works. Receiving a display grant for the visual arts emboldened her to create dark-toned works.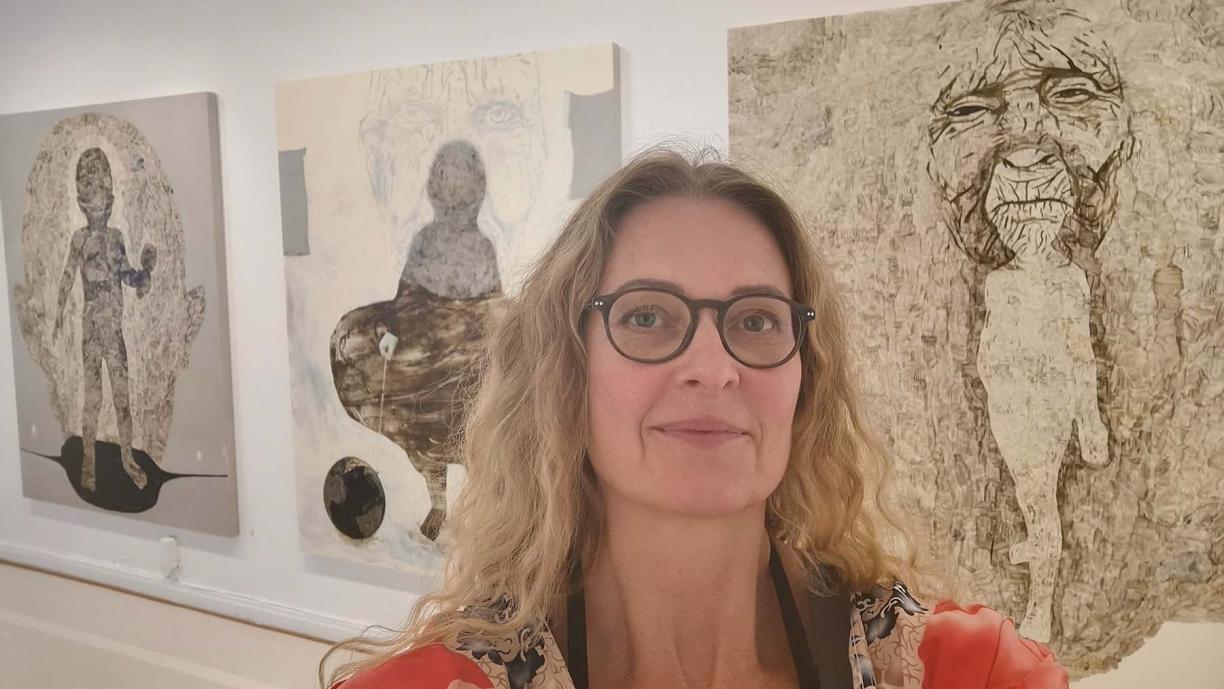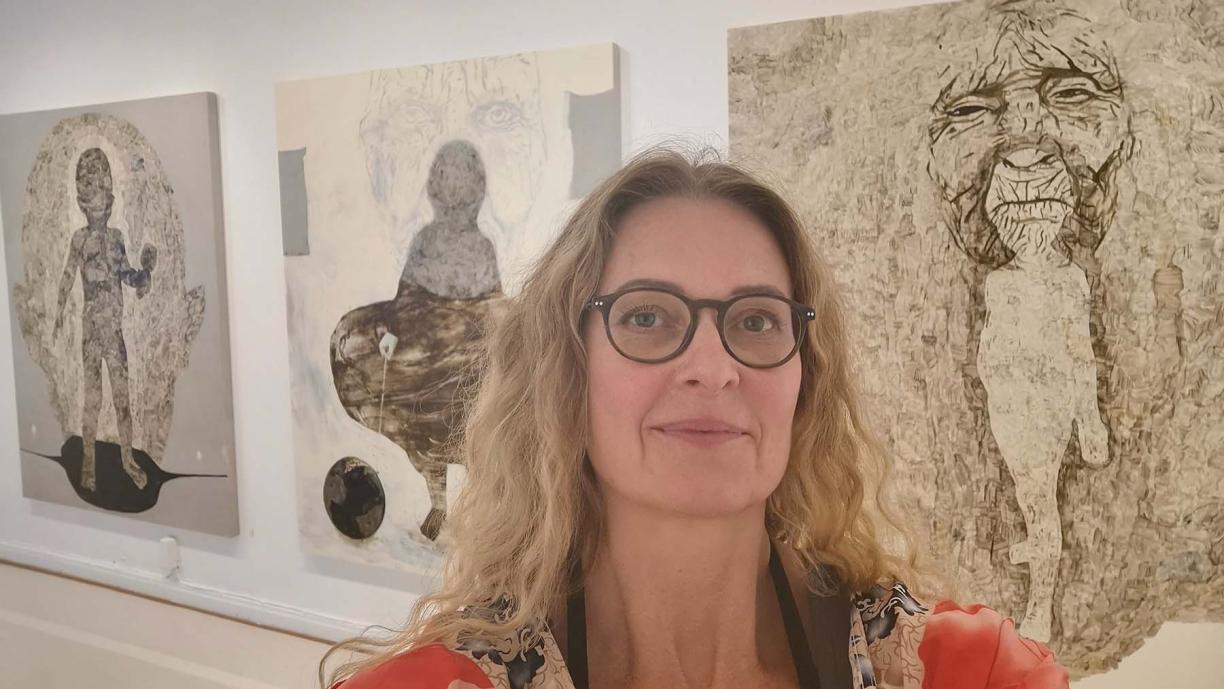 Virve Lilja works on her art systematically on weekdays from nine in the morning to five in the afternoon. When she was younger, she remembers, creating art was more bohemian and her working days often stretched late into the night, but nowadays family life places certain restrictions on her creative work.
With age, her attitude towards making art has also changed. When she was younger, she made art primarily so that she could fulfil himself and gain experiences of success. Nowadays, other things also have value.
–As I've grown older, what I give to others has become more and more important – be it beauty or thoughts.
Lilja's art reflects these life changes, such as having children and aging. At the same time, she has also explored universal themes in her works, such as the destruction of nature and the coronavirus pandemic.
Within the visual arts, Lilja has specialised in oil and acrylic paintings, as well as metal graphics and serigraphy. Her works often oscillate between representational and abstract.
– I want to have the freedom to produce different types of art. For example, critics may not be able to identify the author of my works. It's nice not to have a strong style of your own that you're so locked into that you can't break out of.
Relying on instinct
Virve Lilja was awarded a public display grant for the visual arts in 2021. This provided financial security over a set period, as it is awarded as a six-month working grant. Public display grants are intended for professional creative work and can cover, for example, regular living expenses.
If you are seldom awarded a grant, then you know you have to make a sale at some point.
According to Lilja, receiving the public display grant was of great importance mentally, since she did not have to worry about how to cope with everyday living expenses for a while. This provided freedom to create art during the grant period.
– When I completed a work, I knew it could be just the way it is without having to be easy to sell. If you are seldom awarded a grant, then you know you have to make a sale at some point.
During her grant period, Lilja produced works that were subsequently exhibited at Galleria Bronda in Helsinki. These works have a dark colour scheme, but Lilja says that it was not a conscious decision. She ended up making works with black when a salesperson at a supply store recommended black acrylic paint that no one had purchased yet.
– It was a very fine black colour. Sometimes it can start from a small thing like that. Of course, there was also a lot of content, but the initial impetus came from buying a can of black paint.
During her grant period, Lilja approached her creative work spontaneously also in other respects. For example, she did not plan her paintings meticulously in advance but instead let the works form instinctively.
– They emerged from stains and traces that seemed to grab my thoughts and guide me forward. It was kind of a playful process in which I was guided by a splash of paint and then something grew out of it.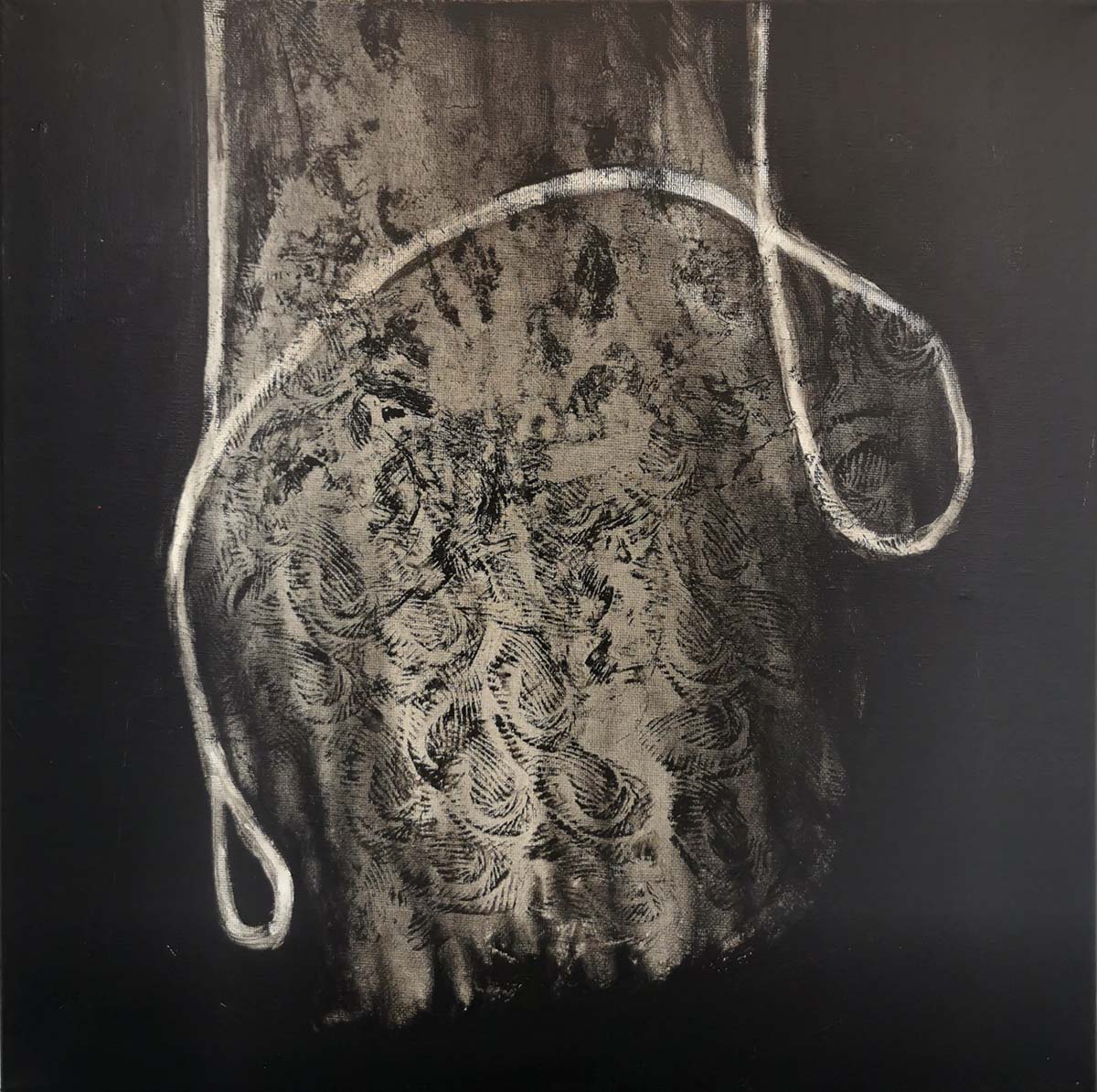 Expensive lifestyle
According to Finnish art gallery statistics for 2020, more than half of galleries charge artists an exhibition rent or fee for at least some exhibitions. Most galleries that sell or broker works also take a commission from their art sales.
– It's a bit strange. Of course, there are top-class galleries that operate differently.
Throughout my life, I have needed to maintain a strong ability to withstand pressure, because there is no payday.
Lilja describes being a visual artist as a fine profession, but also an expensive one. For her, artistry is about a way of life, but the uncertainty it involves in terms of earning a livelihood does cause stress.
– Throughout my life, I have needed to maintain a strong ability to withstand pressure, because there is no payday. But you have to trust that life will carry you forwards and that there will always be income from somewhere."